As part of the orphan hosting program, we were required to take Sweet Tea for an eye exam and a dental check-up. I called around and found an optometrist and a dentist at the girls' school. Both offered complementary exams for Sweet Tea.
We started with the eye exam.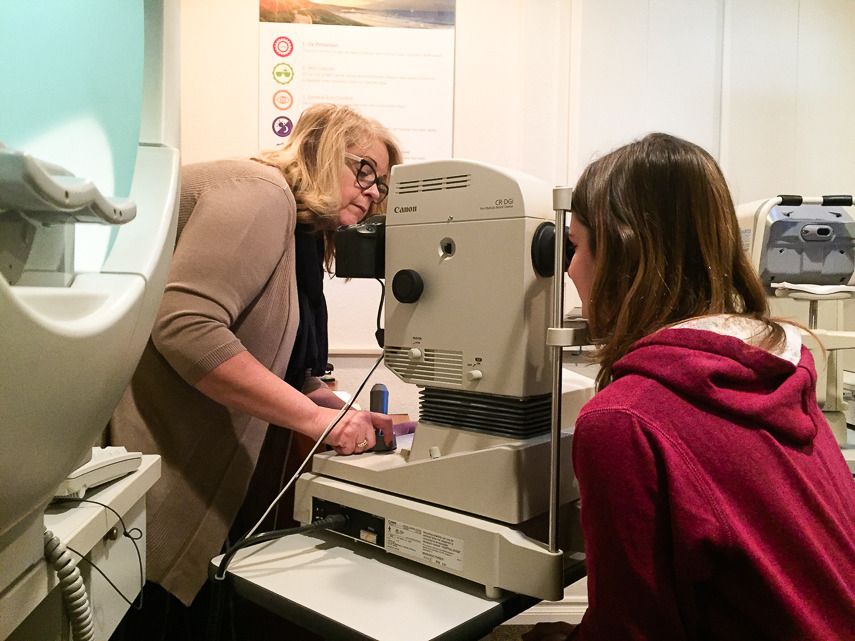 20/20!
The eye chart was useless because Sweet Tea's language has a completely different alphabet. Thank goodness for computers and imaging and whatever optometrists use to check vision electronically.
***
The following day we went to the dentist. We were told that dentists in Eastern Europe often do not use anesthesia so the host kids may be very afraid of the dentist. A fear of dental work is not uncommon though as this website will show you. Thankfully, with the right dentist, this fear can vanquish with a very positive outcome. I asked Sweet Tea if she had been to a dentist before and she nodded. I told her that in America dentists are gentle especially when I used to go for my regular visits to Dentist Fort Wayne. She nodded again.
As soon as she sat in the chair, I could tell that she was very nervous. The dentist came in and we tried translating a few things but we were having trouble with the dental terms. The dentist said, "I do not want to start working until she understands what we are doing and that I will try not to hurt her." We were getting no where with charades and the translator app. All of a sudden, the dentist said, "Wait a second! Isn't Marina still here?" The hygienist jumped up, ran out the room and a few seconds later came back with another patient. A patient who spoke Sweet Tea's language.
What?! Divine appointment. God's tender loving care for a scared teenage girl from an orphanage in Eastern Europe who had no way of telling us what hurt or to express any concern.
Sweet Tea and Marina talked for a few minutes and we learned where Sweet Tea's teeth hurt. She visibly relaxed.
Thank you God for being with us everywhere, especially in that dentist office that day.
This is just the first of many dental appointments that she'll have to go through during her lifetime, but I told Sweet Tea that it will only get easier from here. A big part of it is finding a dentist that you can trust, so regardless of whether you need treatment in periodontics, having a simple check-up, or you're having your teeth whitened, your trips to the dentist office will never be like it was on that first day you went.
Speaking of dentists, I was talking to a friend about the dental business the other day and they were telling me it is really important to have someone dedicated to your marketing SEO and PPC. My friend was telling that Jason Mcdonald blog had some really useful information about this topic.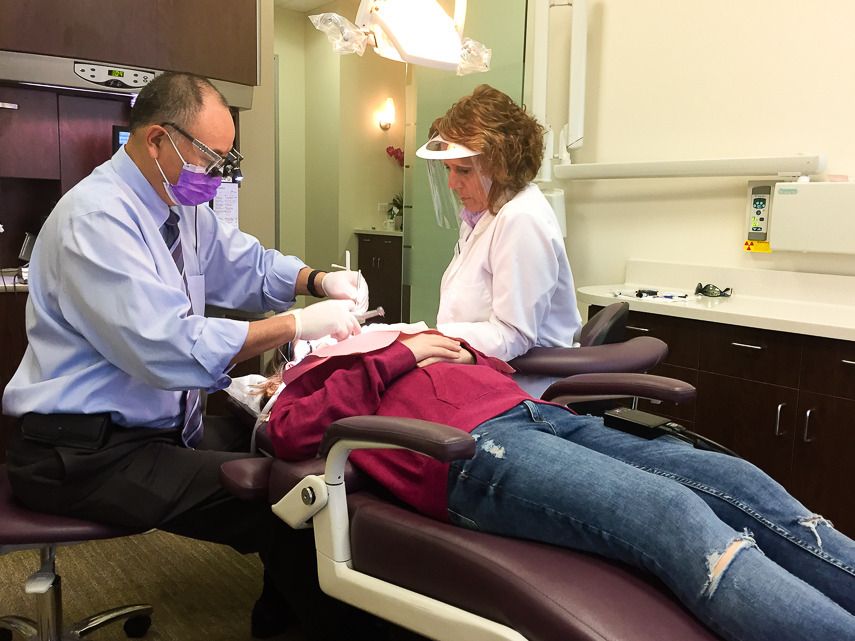 The visit was a long one…x-rays, cleaning, 2 fillings and 16 sealants. The dentist said, "This will get her through the next 20 years." Then he said, "Merry Christmas" and we were done.
A week later we got the bill and a note asking us to please tell her they enjoyed meeting her. The bill was $0.
Thank you Dr. Hague and Dr. Chan!