I've got a few more Sweet Tea posts and then I'll end this series. It has taken me so long to share each post because there is so much emotion surrounding Sweet Tea's visit.
After Sweet Tea arrived, Dave went through our movies and found ones with Russian subtitles, including the Narnia movies.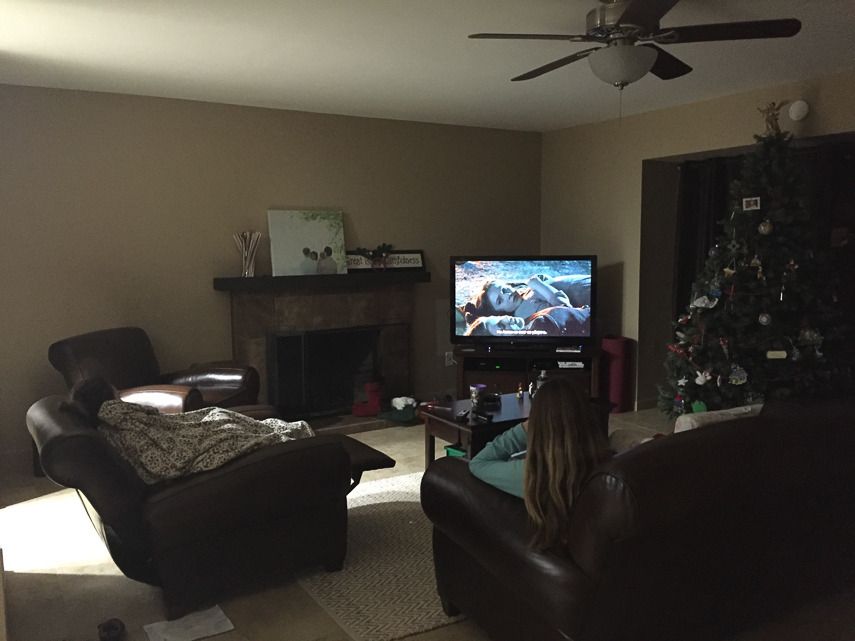 Sweet Tea enjoyed the movies so much that I asked her if she would like to read the books. She said yes so I went on an internet hunt to find Narnia in Russian. I found the whole series in one big book. Amazing what you can find with a few mouse clicks.
The package arrived. We opened it and handed Sweet Tea the book. She smiled big and sat right down to read.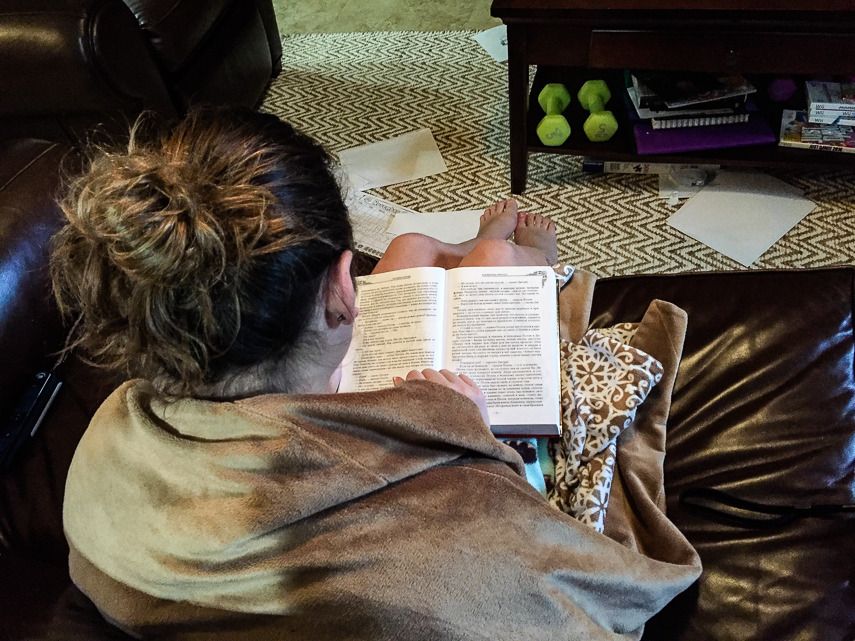 ***
Throughout Sweet Tea's visit, she had a very hard time choosing for herself, whether it was food at a restaurant or clothes at the store. The hosting agency told us that these kids often have a tough time with decisions — even very small decisions — because they don't get to make their own decisions in their orphanages. They eat what they are given; they take what they are given.
We take that for granted, right? From very early on our kids learn to choose what they would like. It's a life skill. Unfortunately, without this life skill these kids are prime targets for sex traffickers and criminals who know they can coerce these kids into anything. It's heartbreaking.
Interestingly, Sweet Tea had a very easy time buying gifts for others. One of Lauren's friends gave us a gift card so Sweet Tea and I went to the store with the goal of buying gifts for her to take back to the orphanage. She found a ring and matching earrings for her friend, a shampoo and conditioner set for the orphanage director and a big bag of candy for everyone.
I asked her, "Is it much easier for you to buy gifts for others rather than yourself?" She laughed and nodded.
She wanted to buy a gift for one more friend but couldn't figure out how to explain what she was looking for. Google images helped us find a Monster Energy baseball cap. Turns out those are hard to find in stores but quite popular on eBay. I bought one off eBay but didn't tell Sweet Tea, wanting to surprise her.
The day the package arrived, I opened it and told Sweet Tea we had something for her. I held up the cap. She literally leaped across the room to give me a hug. Honestly, I was shocked because she had been with us for weeks and not initiated touch at all. That Monster Energy baseball cap must have been very important to her.
The best part is that it was for someone else.