Our holiday season was extra special due to Sweet Tea's presence. A few days before Christmas, I walked into the living room and spotted Sweet Tea and Hope, crawling around under the tree, looking at the gifts. Up until that point, Sweet Tea had been so incredibly reserved that I was relieved — totally normal kid behavior to be checking out the presents!
New Horizons gave us a list of items we had to send back with Sweet Tea so we bought and wrapped some of those for Christmas: a backpack, water bottle, blanket, journal, etc. We didn't want to overwhelm her with gifts and give so much that she didn't have room to take everything home so we kept the gifts to needs with a few fun items like make up, music and pjs. From what we were told, the kids aren't used to extravagant holidays with mountains of stuff. I'm guessing that even our scaled back Christmas seemed like a lot to Sweet Tea.
So many times I wished I knew what she was thinking. I just hope she understood how happy we were to have her with us!
Dave was the camera man for the day and he took this picture that summed up everything, every single thing about hosting an orphan for Christmas…giving these precious children the hope that only comes from Jesus. A Bible in Sweet Tea's language and English.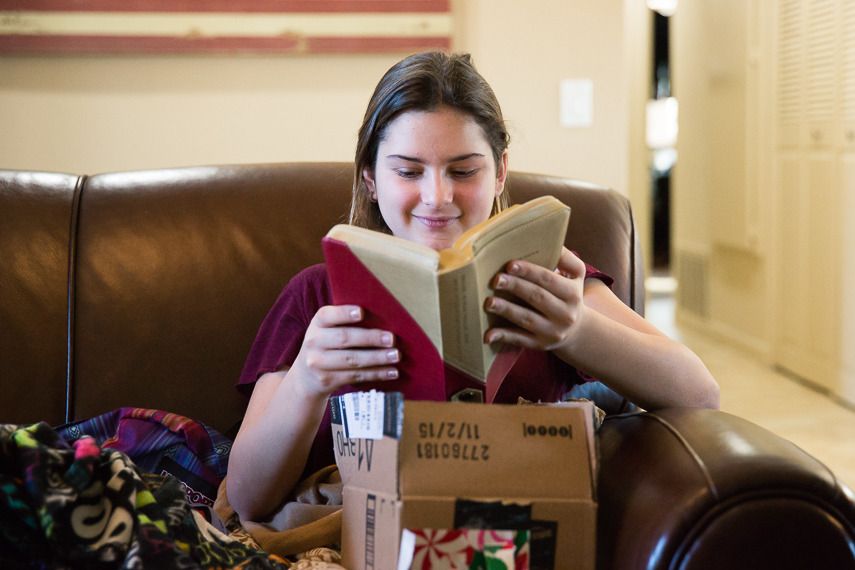 We didn't know if she would be interested in the Bible or how much she knew about God. Over the next few weeks, I found her many times reading her new Bible with a journal and pen, writing down verses. I asked her if she was a Christian but that translation must not have made sense because she looked confused. I then asked if she believed in God and Jesus and she said yes. We weren't able to have in-depth discussions about beliefs so I prayed and continue to pray that the Living Word of God speaks to her in all the ways we couldn't…
***
When your little sister wraps up the Barbie ornament from the tree and is sooooo excited to give it to you…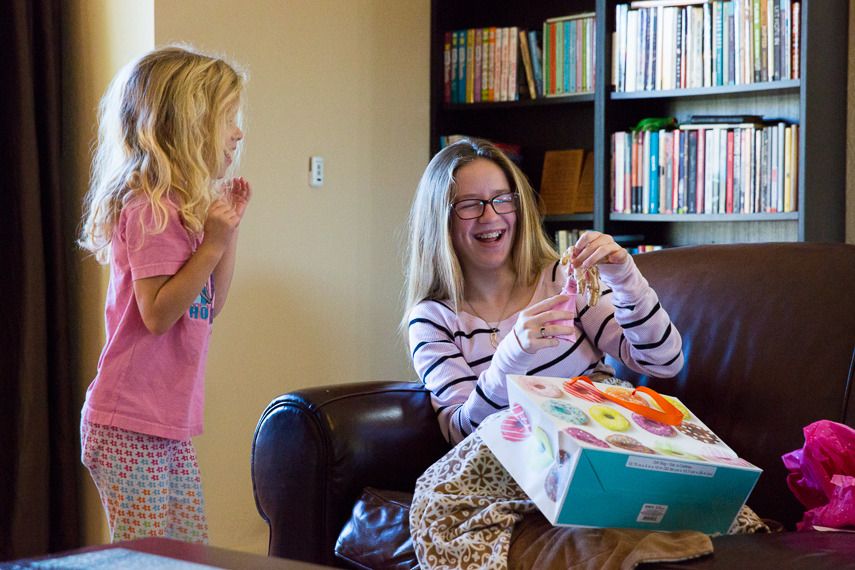 Always, always a southerner at heart!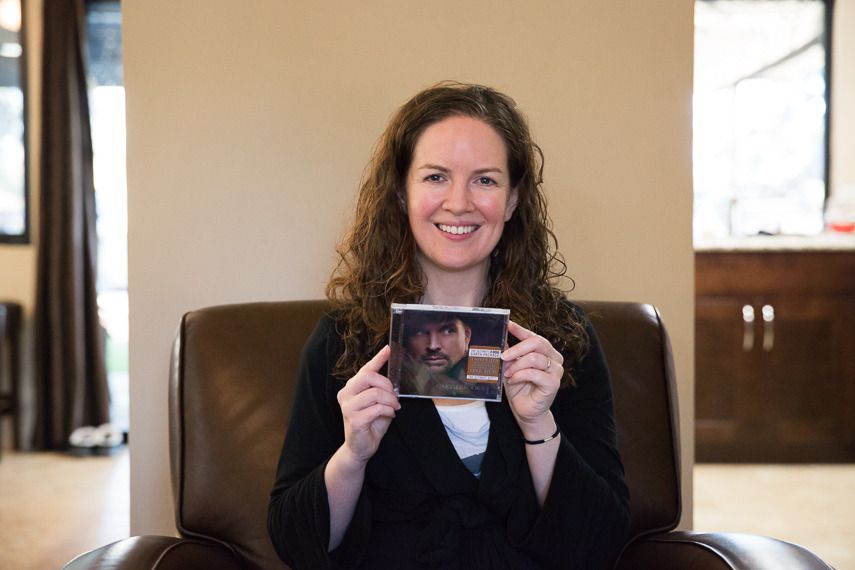 Merry Christmas, Just Dance style. (Yes, they played Just Dance sitting down.)