After a few days of sleeping and tip-toeing around, Sweet Tea called her chaperone to check in. Thankfully her chaperone spoke both Sweet Tea's language and ours. I talked to the chaperone first and told her that we felt like everything was going well but that we had no idea how Sweet Tea felt. None at all. And that we would really, really like to know.
They talked for a few minutes and we loved hearing Sweet Tea's laugh and her pleasant voice, even if we could not understand a word. She handed the phone back to us.
"She wants to cook. She doesn't get a chance to cook much in the orphanage and would like to cook while she is in America."
I translated, "Will you help me cook dinner?" and Sweet Tea jumped right out of bed.
That night we had a delicious meal of noodles, ground beef and cucumber/tomato salad.
Cucumber/tomato salad is extremely popular in Sweet Tea's country and very, very good. We liked it so much (even my picky particular girls) that Sweet Tea and I made this salad many more times during her stay with us.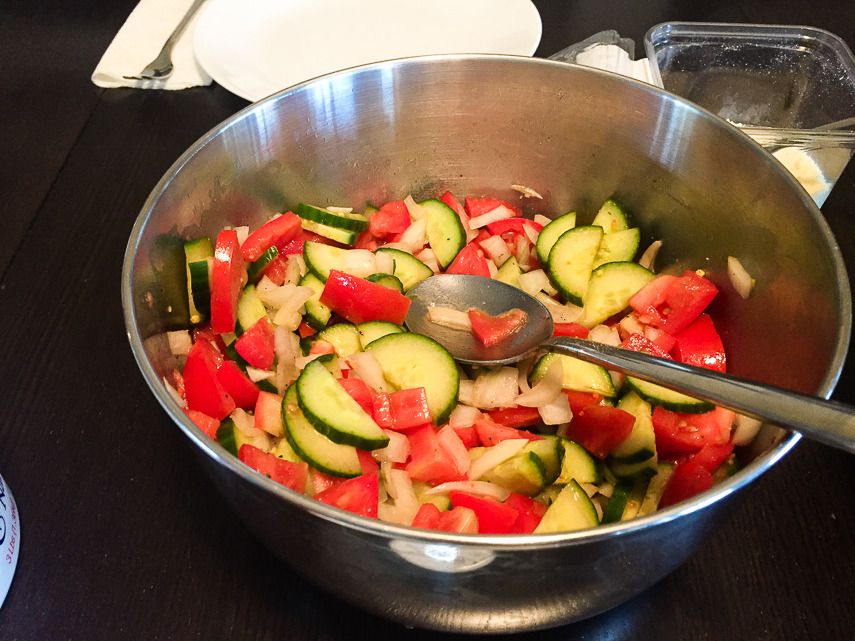 Cucumber and Tomato Salad
One English cucumber, sliced
Couple of tomatoes, chopped into large chunks
1/2 sweet onion, chopped
Olive Oil and Vinegar, a drizzle of both
Salt and Pepper to taste
For an extra delicious European flavor, add Vegeta seasoning to taste. Amazon sells Vegeta seasoning, non-MSG.
Mix and eat!
***
It's a safe bet that Sweet Tea's love language is serving.