The girls' school occasionally has dress up days. These are very exciting days as every other day involves a red, white, navy or light blue polo shirt and a plaid or navy skirt. Hope can also wear plaid jumpers which are the cutest things ever.
Kindergarten recently celebrated Johnny Appleseed day and the suggested attire was cowboy/girl. We had everything Hope needed in her closet and dress up box so she was good to go!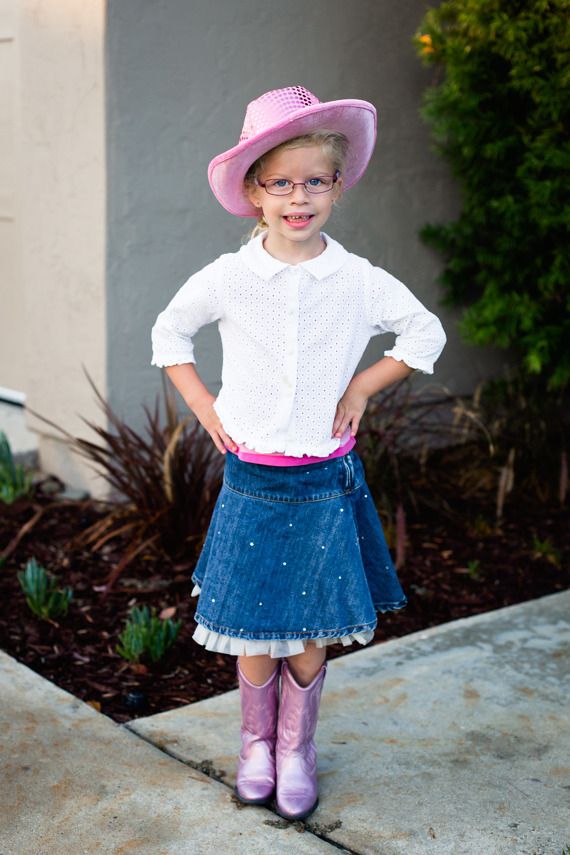 This week was middle school spirit week and the dress up days included Pajama, Inside Out, Duck Dynasty, Sports, and Tacky Tourist Day. We definitely did not have costume pieces for all of these days so Lauren and I hit a whole bunch of thrift stores in the area.
It was quite the scavenger hunt. At one point Lauren said, "Mom, really, I can just wear my uniform! We don't have to keep looking." OH NO, WE WILL FIND WHAT YOU NEED!!!! We did…10 thrift stores later.
And it was worth the hunt cause isn't she cute?! An adorable Duck Dynasty girl.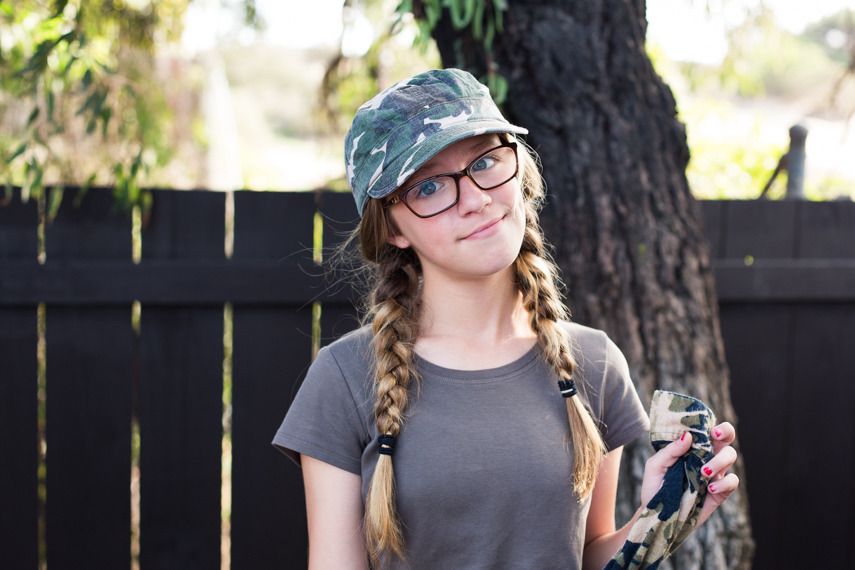 Tomorrow is Tacky Tourist Day. One Hard Rock Cafe San Diego shirt, floppy hat and travel purse coming up. (Quite shockingly we didn't see a single fanny pack in any of the thrift stores. Too bad I donated my purple one many years ago!)