For one of our day trip activities in Kauai, we booked a boat tour of the Napali coast line. We went with Captain Andy's because a friend of ours highly recommended this company. I read the online reviews and decided we all needed to take Bonine/Dramamine because the general consensus was that while delightful, the 5 1/2 hour boat ride might be a bit rocky.
We left the port with 25 or so others (a rough guess). At the first stop, Dave and Lauren snorkeled and Hope and I stayed in the boat and watched.
Unfortunately, the hour or so from port to the end of snorkeling was just enough time to send three out of the four of us into full on seasick mode. Dave, you can thank me for not taking a picture of you leaning over the railing!
Lauren curled up into a ball at the back of the boat and took a two hour nap. Hope went from lying down to trying to walk around saying, "My tummy hurts!"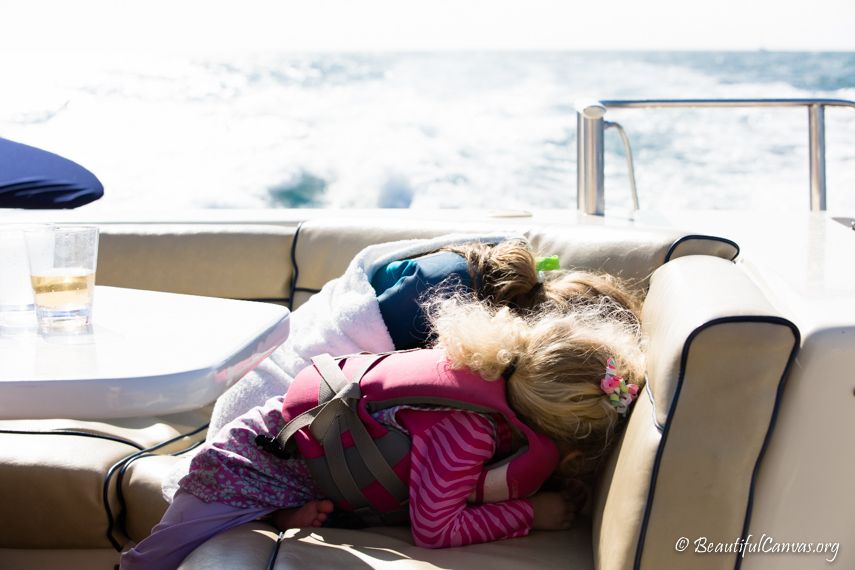 The crew were great about checking on my sick little family and offered ginger ale and saltines.
After a couple of hours, Dave perked up and took some pictures of the Napali coast.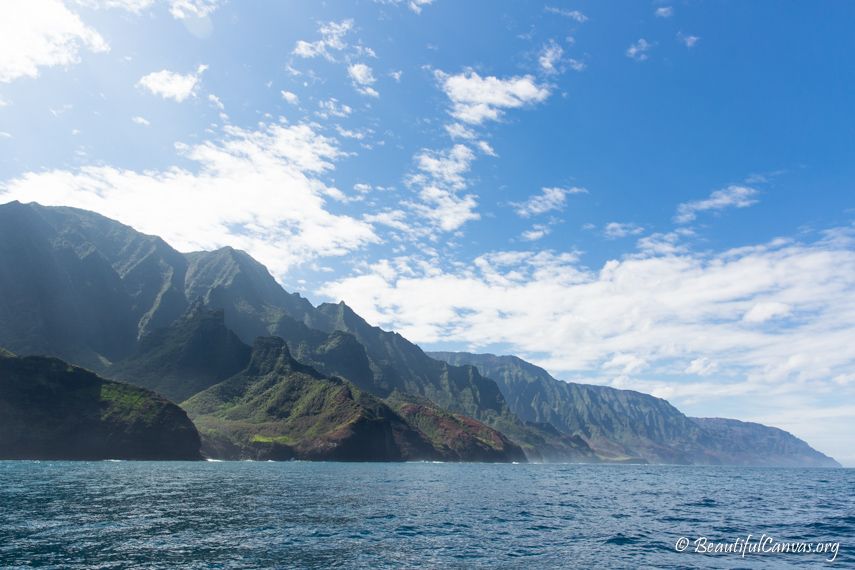 It was a spectacularly beautiful day, the best of the week. We saw a few whales flipping their tales about. We enjoyed the sunshine. The crew grilled chicken and burgers and baked cookies.
Lauren woke up from her very long nap just in time to make a friend. She spent the next hour or so at the front of the boat, hanging out with her new 10 year old friend.
Interestingly, when I asked Dave what his favorite Kauai activity was, he said Captain Andy's boat tour. Seasickness aside, it was really awesome and we would highly recommend Captain Andy's (plus dramamine!).