My friend Laural gave us tickets to the Birch Aquarium in La Jolla so we took the girls and the grandparents and spent a Saturday morning at the Aquarium.
If God could get a grade, He would get an A+ for creativity! Especially under the sea creativity.
Like this fish-dragon-thing: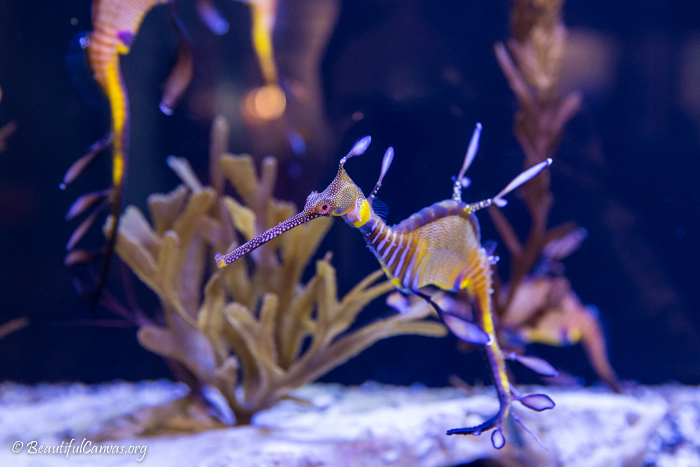 You can't see it in the picture, but this thing has two little fans on its head that spin around as it moves.
And seahorses. I mean, how cool is that God would make a big hairy horse that runs around on land and a tiny one that lives in the sea?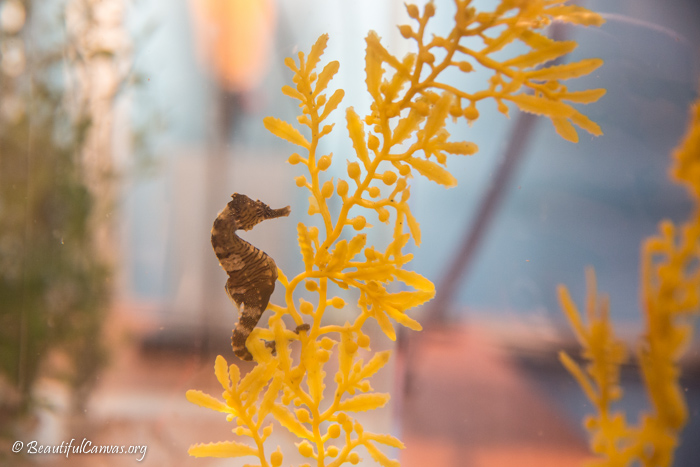 Starfish. Again…stars in the sky and stars in the ocean.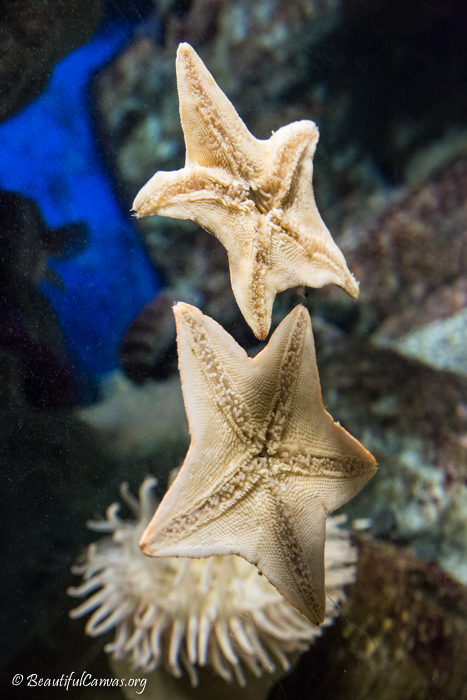 And who can resist Nemo?!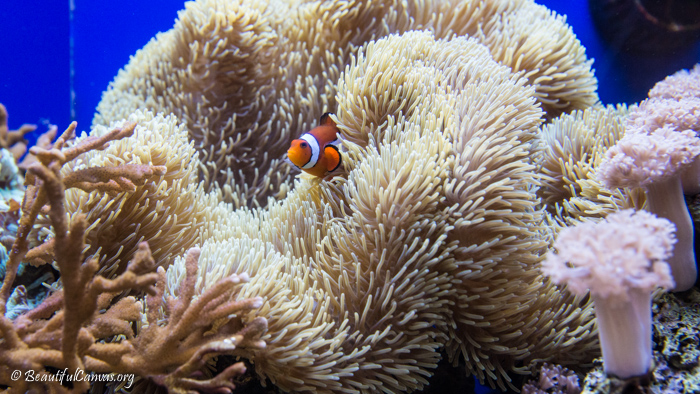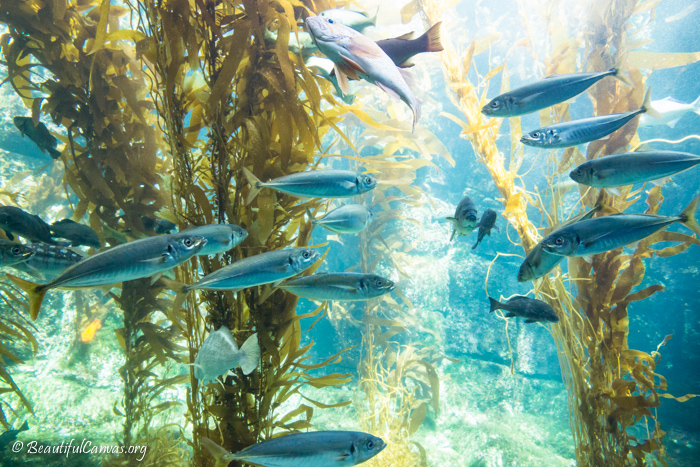 We were really impressed by the Birch Aquarium. By aquarium standards, it is not huge but it is just the right speed for three year olds, grandparents and tired-out parents. It has lots of stuff for kids like an outdoor water play area, a section to touch sea life and various craft tables.
(We are quite pleased with this family picture taken by NY Grandma. Four smiles. :))