Summer has whizzed right by. School starts in a couple of weeks. How is that possible?!
We are working on a bunch of posts: a slideshow of Lauren's cross-country trip, pictures and video from Lauren's baptism in the ocean, various recipes, a family night video, the going-ons in our house, etc.
It seems like every time I start a post, Hurricane Hope needs me. She's two. Isn't it time she sits quietly and entertains herself?
Just kidding!
Speaking of entertaining herself…Hope had a grand time spraying water out the shower door and soaking the bathroom and bedroom floor. Now, THAT was a fun morning! I pulled up all the carpet and padding and ran the wet-vac and set up three big fans. Hope kept saying, "Naughty. Trouble. Mess."
Yep!
Lauren is thoroughly enjoying playing with all the neighborhood kids. They ride bikes, catch frogs, meet at the pool, play at each others' houses, etc. This week they had a volleyball tournament in the common area. They made signs and a sign-up sheet.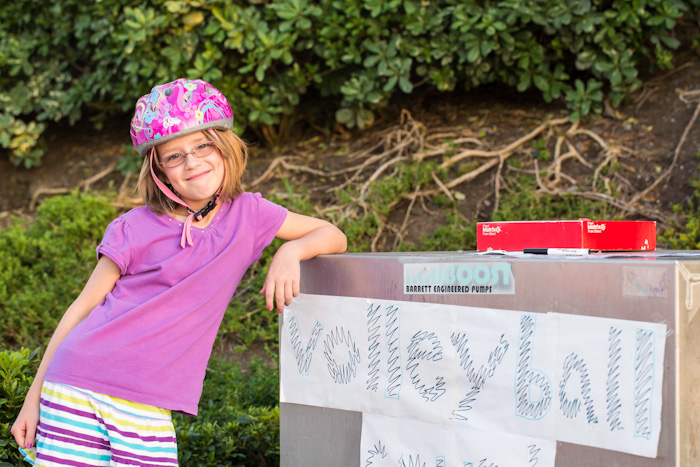 The red box is for donations so they can buy a new and improved volleyball net. Future business leaders? Politicians?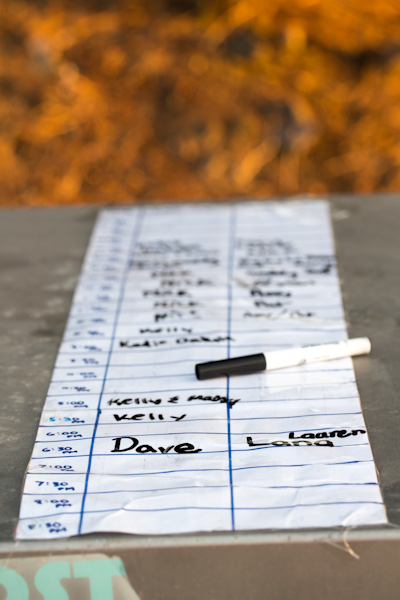 I didn't get a picture of the volleyball action because I was busy, ahem, cleaning up a water mess. But, I can assure you that the kids had a lot of fun!
What have you guys been doing this summer for fun?