Last weekend, we toured the USS Midway, an aircraft carrier of the United States Navy.
The tour was fascinating.
The Midway's sheer size is impressive. In 1945, she was the largest warship in the world at 1,001 feet long, about the length of three football fields. She is 20 stories high and weighs 70,000 tons. The Midway could carry up to 80 planes. The Midway's crew numbered 4,500 men. She could move at a speed of 60mph. Wowzers!
The Midway sailed in every ocean of the world. It is estimated that more than 200,000 Americans served on board, fighting their country's wars. The Midway served her country for 47 years.
The carrier opened as a museum to the public in 2004 and saw 1 million visitors in just over a year.
Touring the Midway reminded us of what our military does and how much respect they deserve.
Here are a few pictures of our day.
Thirty-five cent toothpaste and twenty-five cent shaving cream! I pointed out the Indiana Jones poster to Lauren and she was like, "Who's that?" Ohhhh, we are getting old.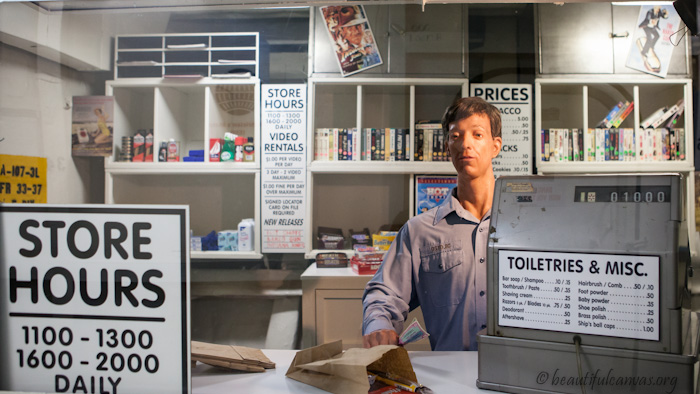 The bunks. This was disturbing to me. Claustrophobia!
The carrier had a surgical unit on board.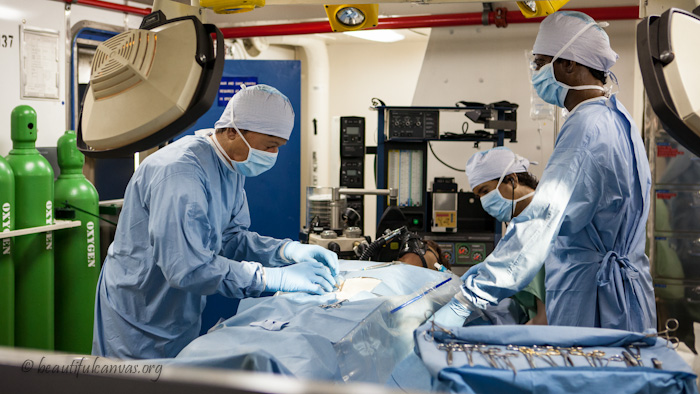 Someone has a sense of humor!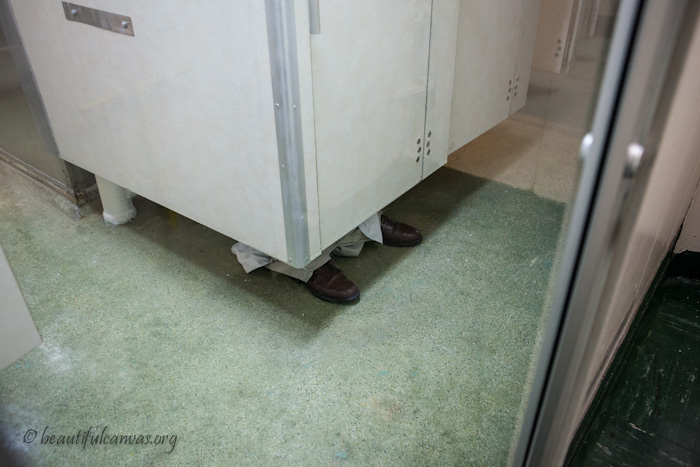 A kitchen. The Midway's four galleys (kitchens) had to serve over 13,000 meals per day!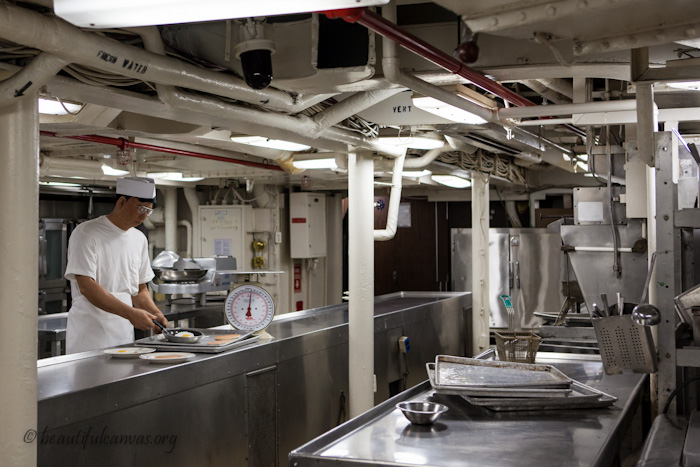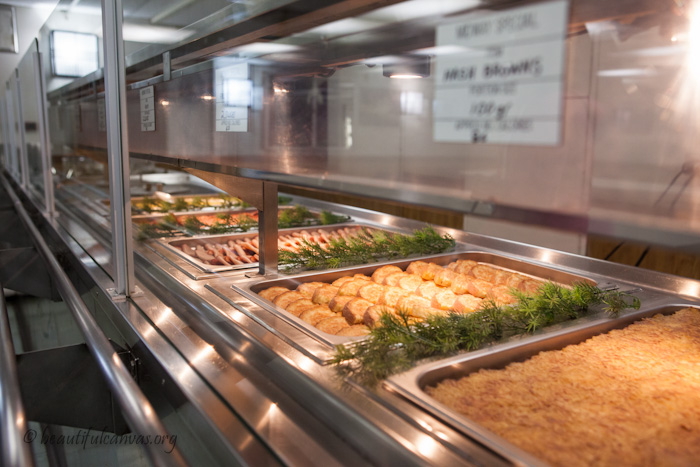 Lauren, don't look around the corner!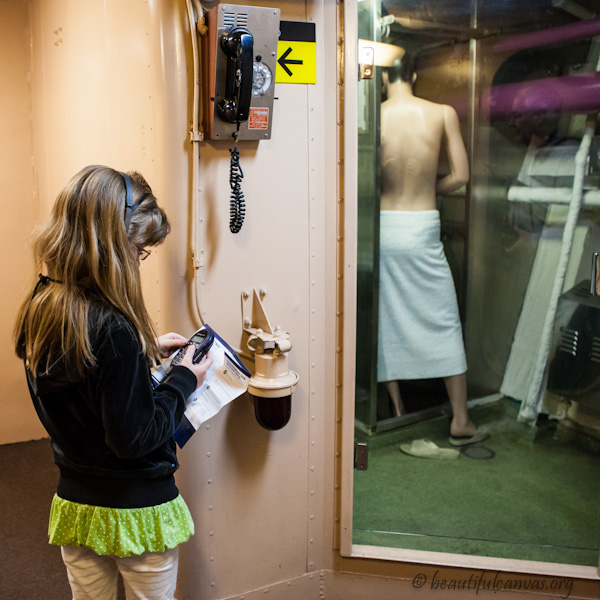 If you were bad on board, you got sent to the brig. Lauren gave her best sad face.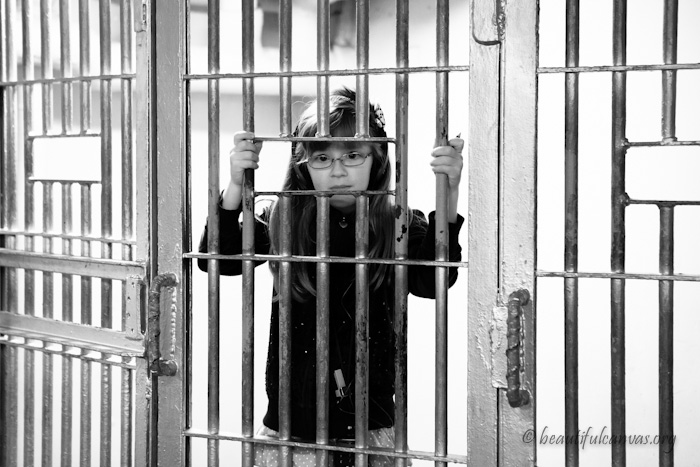 A happy medical clerk.