[This post is part of an
ongoing blog series
to get to know each other better. Have you read and participated in the other "
More About You Monday
" questions?]
***
This weekend Dave, Lauren and the NY Grandparents went to Joshua Tree National Park. Hope and I stayed home and went to Legoland, the beach, a friend's house, Toys R Us, Walmart and Goodwill. Walmart and Goodwill were particularly exciting, let me tell you!
Hope and I went to the beach this morning and played in the sand.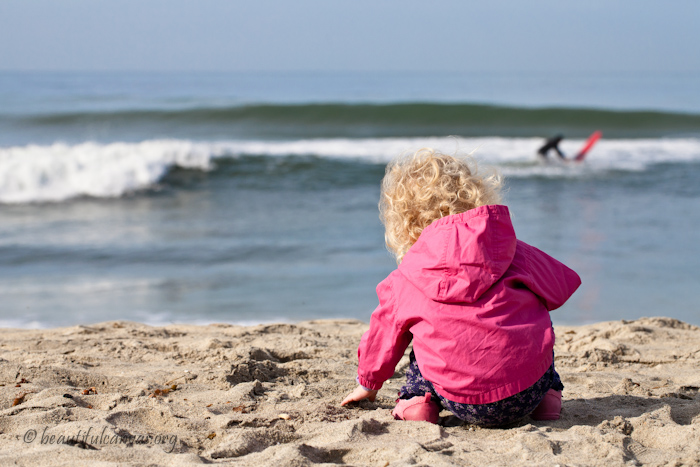 I had plans to take lots of pictures this weekend. But, I only got the one above. Lauren called this morning and said she has taken 150 pictures with her camera at Joshua Tree and they all need to be cropped! Can't wait to see what she found interesting.
Today's More About You Monday question is: What are you up to today?