[This post is part of an
ongoing blog series
to get to know each other better. Have you read and participated in the other "
More About You Monday
" questions?]
***
I'm working on a big, long Christmas post but in the mean time, how about something free?
My MOPS group had a Scentsy fund-raiser. Uh oh. Me and strong candle smells do not go well together, starting all the way back in 9th grade. Why 9th grade? Because my 9th grade English teacher kept mulberry potpourri in her classroom, which introduced me to ocular migraines.
Nonetheless, I picked a few Scentsy bars for the fund-raiser thinking just maybe I would be able to handle yummy food smells. Unfortunately, that's a no. They do smell delicious but not delicious enough to warrant a headache.
So, if you don't have any problem with fabulous candle scents, leave a comment telling us about your hopes and dreams for 2012 and you'll be entered to win the following:
1. Scentsy Bloom Plug-In Warmer
2. Extra Light Bulb
3. Mochadoodle Scentsy bar
4. Peach a la Mode Scentsy bar
5. Sugar Cookie Scentsy bar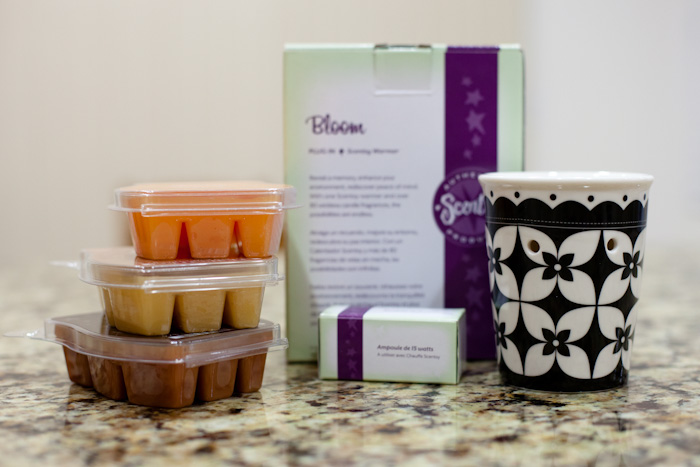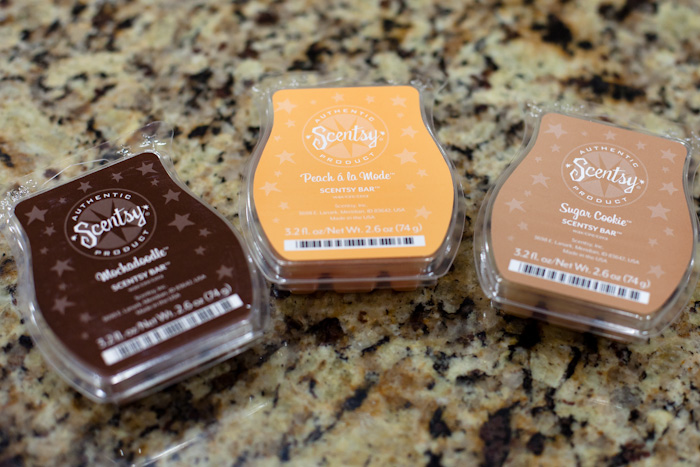 Today's More About You Monday question (which, if you answer, will get you one step closer to free Scentsy stuff) is: What are your hopes and dreams for 2012?
We will pick one winner (randomly, of course) on Wednesday and announce on Thursday.