[This post is part of an
ongoing blog series
to get to know each other better. Have you read and participated in the other "
More About You Monday
" questions?]
***
Dave and I follow a few blogs. One of my favorites is Kelle Hampton's blog. Kelle has two daughters. Nella is the same age as Hope and has Down Syndrome. Kelle is a photographer and I have gotten many creative ideas from her blog. I've had varying success "copying" her ideas but I love to look and see what she is up to!
I took this picture of Hope after Kelle took a similar picture of Nella.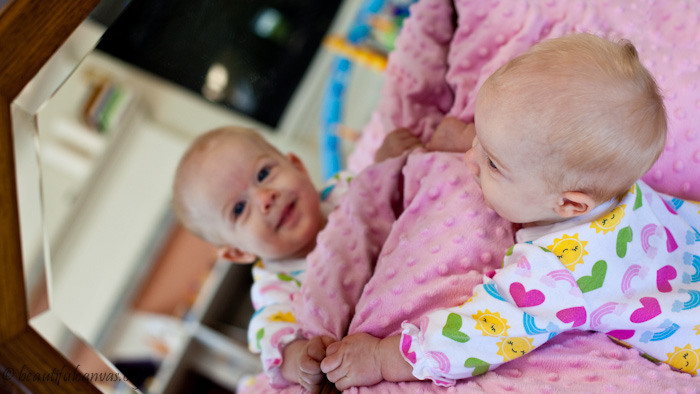 I love to be inspired and Kelle's blog does just that for me.
As an incentive (or bribe…we are not above bribing!) to get you guys to answer and give us ideas of other blogs to follow, leave a comment and Tuesday at noon Pacific time, we will randomly choose a winner of a $10 Amazon Gift Card.
Today's More About You Monday question is: What blogs do you read?