[This post is part of an
ongoing blog series
to get to know each other better. Have you read and participated in the other "
More About You Monday
" questions?]
***
When I was a kid, I collected lots of things: stamps, coins, autographs, books, dolls, etc. Dave had a very large baseball card collection.
These days, we don't collect anything mostly because we don't want to maintain anything that isn't positively 100% necessary! Well, we do collect pictures but most of them are stored digitally so they don't take up much physical space. Anyway, we have a little girl who LOVES her collections.
Yesterday, we went to the beach. It was a perfect beach day. 83 and sunny with a beautiful breeze. We talked about taking the camera but decided that we just wanted to have fun without having to think about keeping the camera dry and sand-free.
Lauren found a few shells to add to her collection.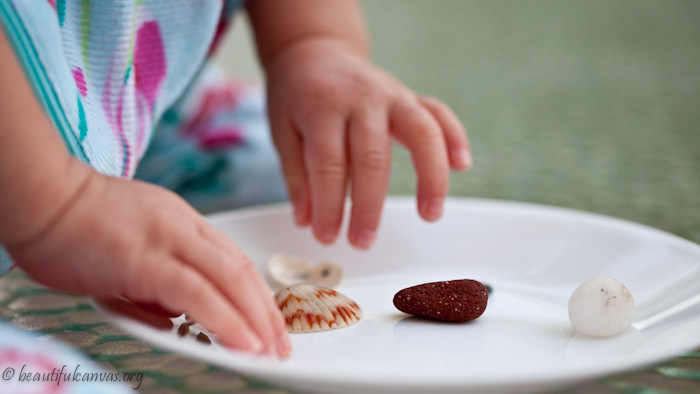 I took the shells outside to take a quick picture and just like that Hope climbed onto the chair and then onto the table and grabbed those shells!
Lauren's collection may need to go into a treasure box…with a lock!
Today's More About You Monday question is: Do you have any collections and, if so, what do you collect?