[This post is part of an
ongoing blog series
to get to know each other better. Have you read and participated in the other "
More About You Monday
" questions?]
***
Saturday night Dave and I went to a Hawaiian Luau put on by our church. We were entertained by hula dancers, Hawaiian music and a fire-brandishing guy. More on the fire guy in a minute.
We realized that it may take us a while to "get" all the West Coast stuff when the Hawaiian singer started singing and everyone joined in and we had no earthly idea what they were singing!
The hula dancers (especially this little one) were cute as can be.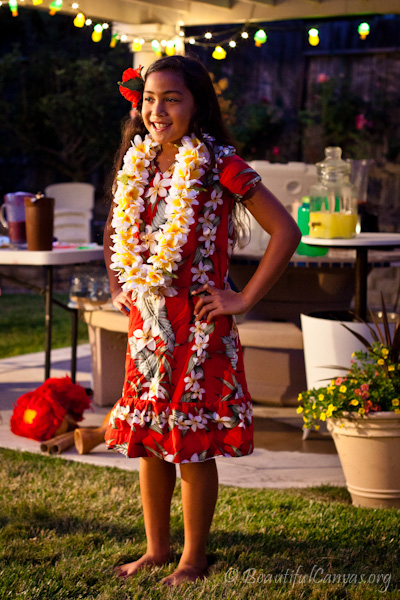 Non-alcoholic tiki bar since it was church! 🙂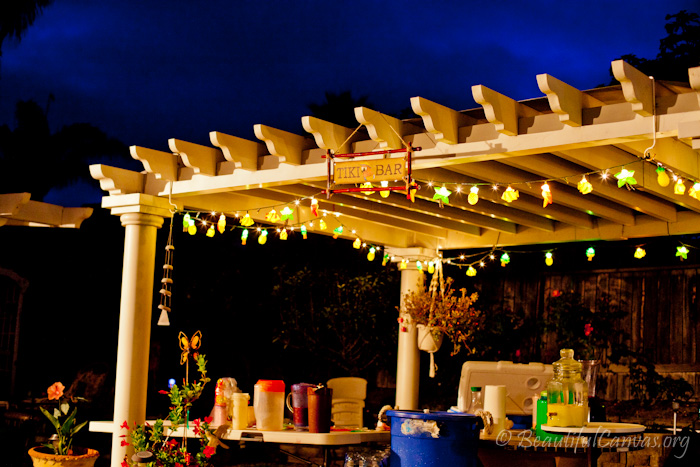 About the fire guy…we were sitting right in the front and the fire brandishing/eating guy was throwing the fire all around. He dropped it a few times. I was quite concerned he was going to let go and throw that fire right at us!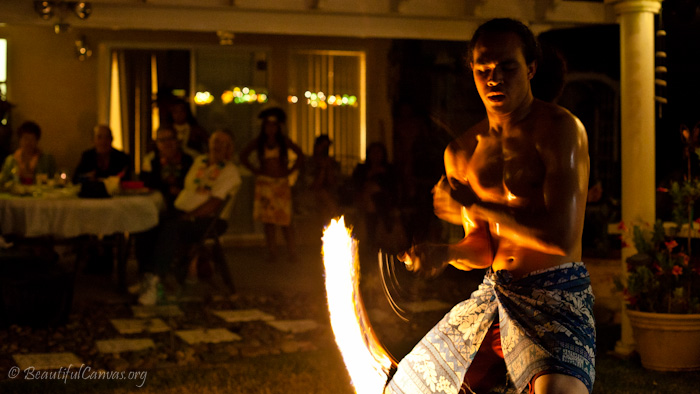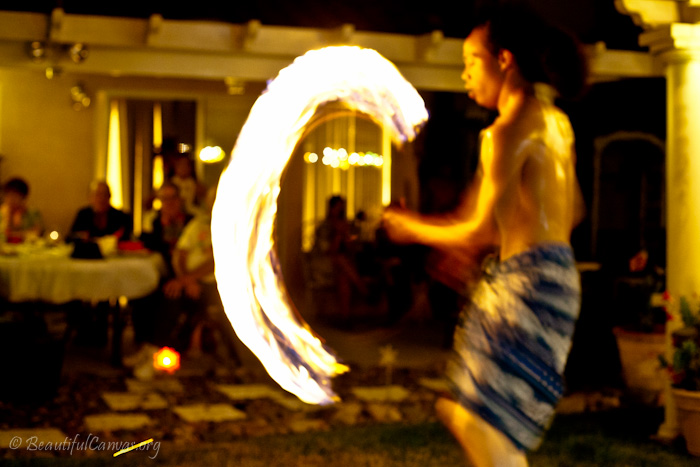 Me, a little worried that I might get a face full of fire!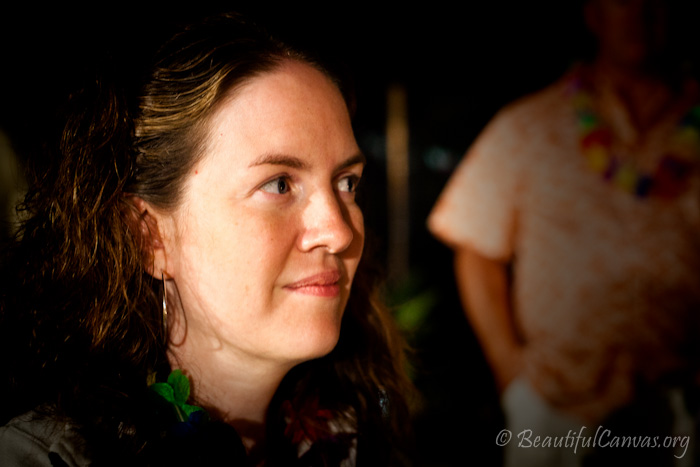 Life isn't all about having fun. But, Dave and I have often commented that we've forgotten how to enjoy life. We are finding our way back to fun. I suspect that if you can't have fun in Southern California, you can't have fun anywhere!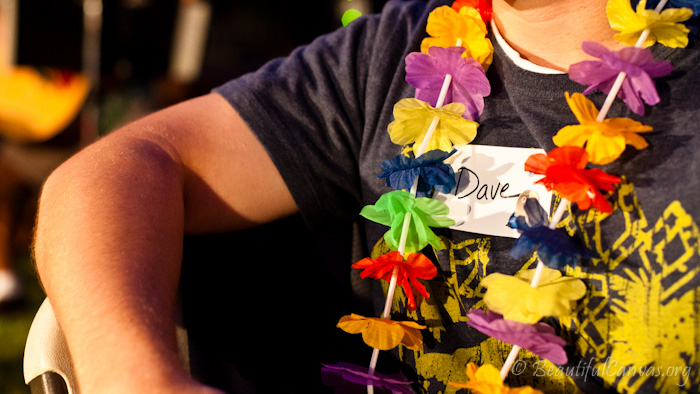 This was our first luau experience. Today's More About You Monday question is: Have you ever been to a luau?