[This post is part of an
ongoing blog series
to get to know each other better. Have you read and participated in the other "
More About You Monday
" questions?]
***
Today we are…packing. What else?! We should be done by tonight, except for odds and ends.
Our stuff is going to California in two weeks and we are going in three. (Hopefully our stuff will arrive about the same we do and not a week or more later!)
Dave spent the morning hanging out in the garage, taking apart tables and cleaning.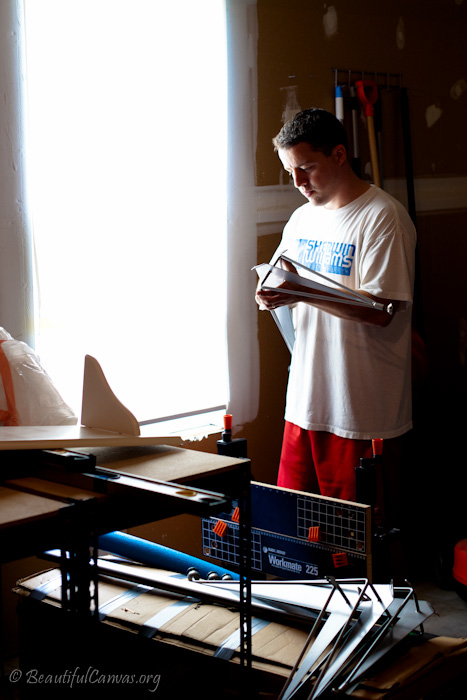 (Notice Dave is wearing red, white and blue.)
So as to be at least somewhat festive today, here is a video of the fireworks in Germantown from a couple of years ago.
Today's More About You Monday question is: What are you doing to celebrate this 4th of July?