In addition to the stack of wedding napkins we found yesterday, we also found my wedding shoes.
I wanted to be comfortable on my wedding day. So, my mom and I decorated some white tennis shoes.
I thought they were soooooo cute.
Lauren wasn't so sure that tennis shoes were appropriate for a wedding. I guess she doesn't have the same nostalgic appreciation for little white Keds!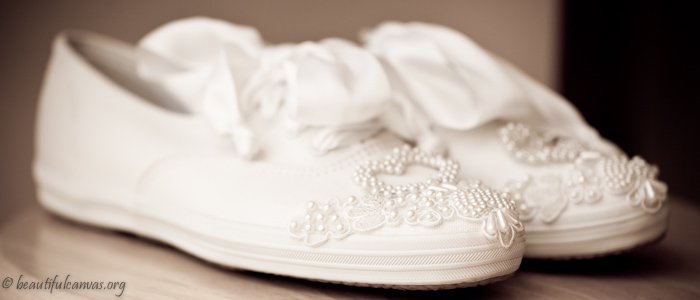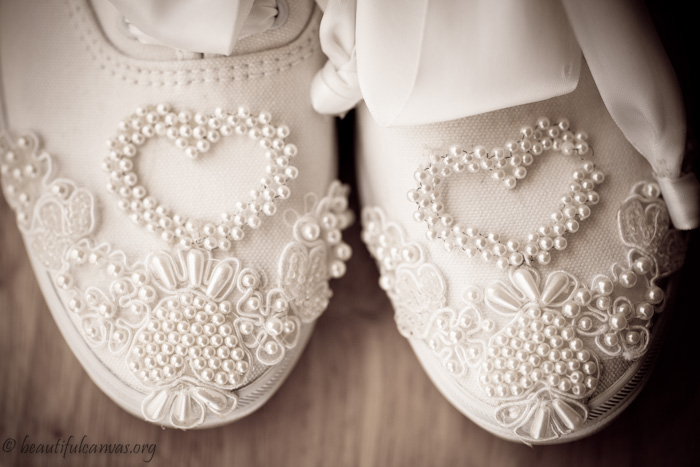 I took a picture and put them in the Salvation Army box. Adios little white wedding shoes!