[This post is part of an
ongoing blog series
to get to know each other better. Have you read and participated in the other "
More About You Monday
" questions?]
***
We are having a really random sunny 80 degree day. Tomorrow is back to the 50s and rainy.
Hope and I met Dave for lunch and enjoyed the beautiful spring (but felt like summer) day.
My friend Cristie says that she has never met anyone who thinks about the weather as much as I do! I should have been a weather woman. I am grumpy when I am too hot or too cold. So, I am grumpy about 350 days a year here in Maryland. (Just kidding…at least I hope I am not that grumpy!)
Today's More About You Monday question is: What is your weather like today?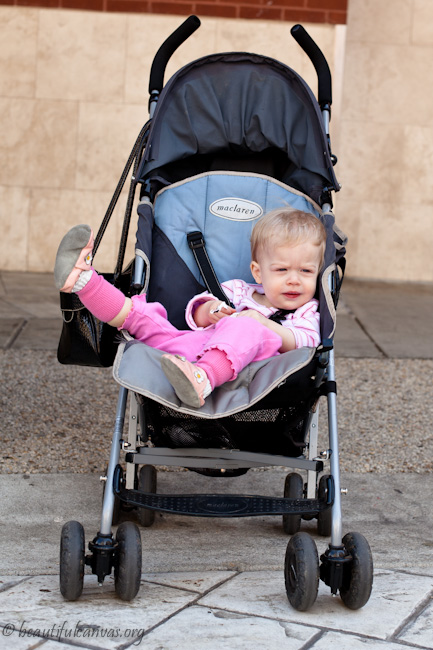 Hope enjoying a stroller ride on this beautiful day.