[This post is part of an
ongoing blog series
to get to know each other better. Have you read and participated in the other "
More About You Monday
" questions?]
***
I love, love, love to read. I have stayed up many nights, reading until the wee hours of the morning. I always regret not going to bed earlier when I can barely function the next day. But, it doesn't seem to stop me from reading half the night the next time I pick up a good book.
Dave also loves to read. He usually has four or five books that he is working through. The stuff he reads boggles my brain. I read to escape. Dave reads to learn.
Lauren has recently decided she likes to read. She reads while walking down the stairs. She reads while eating breakfast.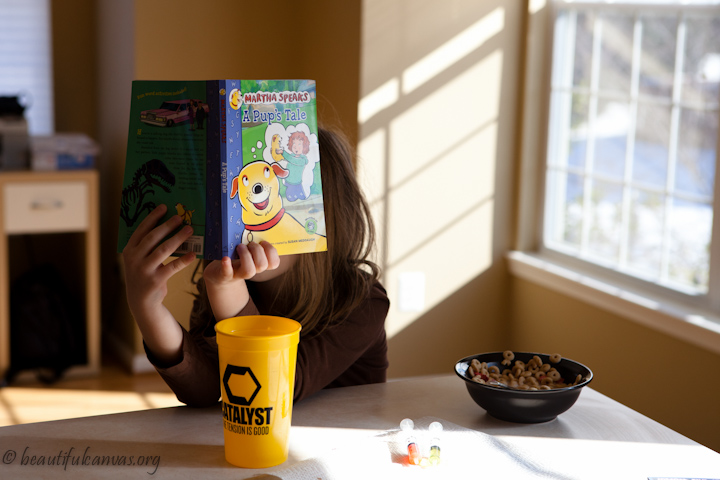 This picture cracks me up. We are NOT morning people around here! Looking grumpy and half-asleep at 8:30a.m. is normal for us!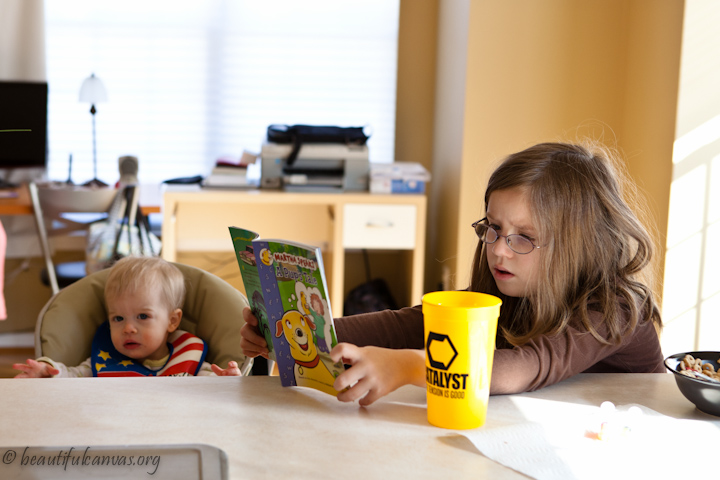 So, today's More About You Monday question is: What was the last book you read? What motivated you to read it?