Over a year ago A short while ago we announced The Carmen Contest. We tend to do things slowly around here, if you haven't noticed!
Sooooo, without further ado, the winner is: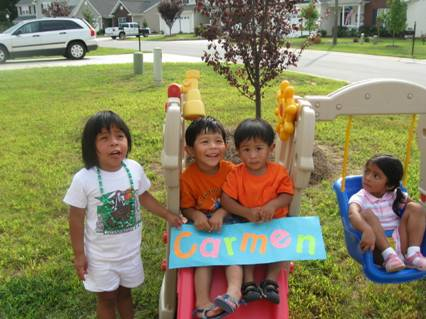 Stephanie in NC submitted this picture of her boys from Guatemala, Gabriel and Joseph, and their friends Allie-Maria and Sara.
We chose this picture because it brought tears to our eyes. In a good way.
Thanks Stephanie! You are getting a $50 gift card to Amazon. Happy shopping! 🙂